TV producer Isobel Charman is no stranger to making documentaries using diaries and letters read by actors. So, a perfect choice to make ITV's The Great War: The People's Story, a series marking the centenary of the outbreak of World War One, using the diaries and correspondence of some of those involved.
I spoke to Isobel (below) about her eBook, Alan Lloyd-The Lost Generation, documenting the life of an upper-crust young man from Birmingham who joined the army in the same month he was married.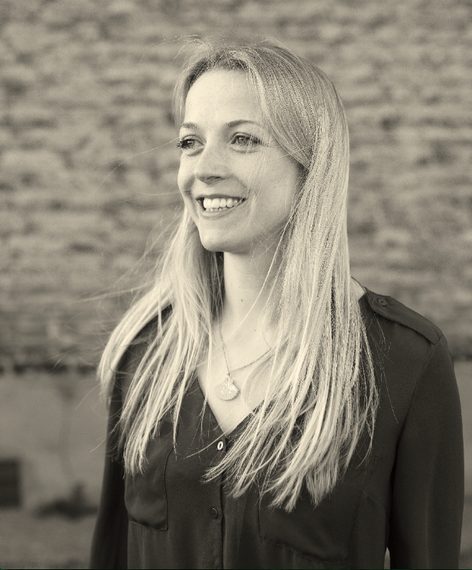 What was it about his story that stood out from many of the others?
"We really needed a story that had the big beat points that distinguish it from the other ones," she explains. "So the Imperial War Museum suggested we look at Alan's letters... and it's staggering how the events of his personal life, they interplay with the chronology of the war.
"The fact that he gets married as the war breaks out; his wife is pregnant just as he leaves to go to the front. It has all the extra elements that made it amazing, but heartbreaking. So it leapt out from all the other obviously very touching accounts. It had all the extra ingredients, because those life moments were happening as the war was breaking out."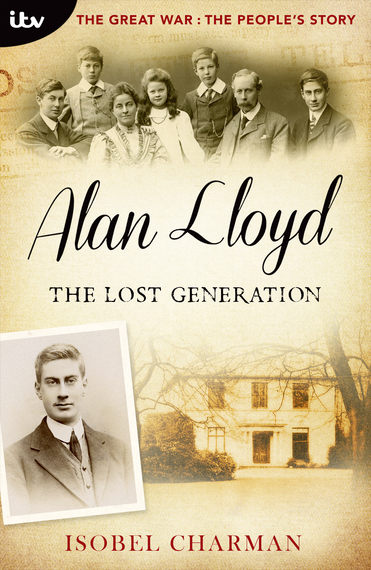 The Great War: The People's Story eBook releases. Available now from iTunes & Amazon priced at £4.99. ITV Studios Global Entertainment

I like the fact the eBook is a modern way of telling a very relevant 100 year old story

"Yeah it's exciting for ITV. This is a new venture for them, to publish in this way, and it's really exciting to be part of that; to bring history to people in this very contemporary way. That's what the whole project tries to do really; it's something that happened 100 years ago, but the people's stories are fresh, and suffering is something that... it doesn't matter when it happened, people can identify with it: suffering and heroism and loss. So the way the whole project has been done is to make it very contemporary, and publishing these eBooks is part of that."
***
Elizabeth Crawford is a writer and book dealer on women's history, particularly the suffrage movement. Her latest work is the eBook Kate Parry Frye - The Long Life of An Edwardian Actress and Suffragette.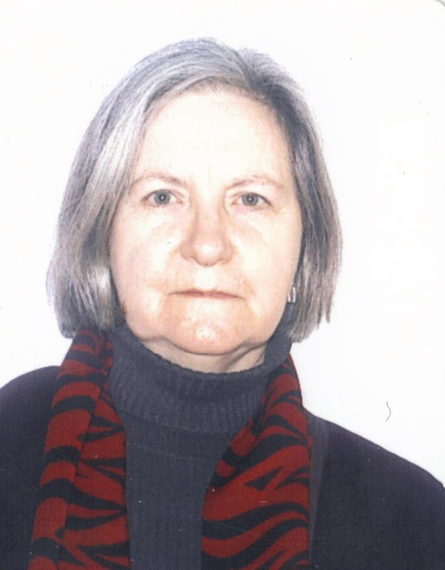 In 2009, Elizabeth (above) had been told about Kate's diaries which were lying in a wet north London cellar.
The diarist had died in 1959 and they wound up with people who had no connection with her.
Elizabeth saw that these damp diaries were packed with ephemera and flyers about the women's suffrage movement and knew it was right up her street.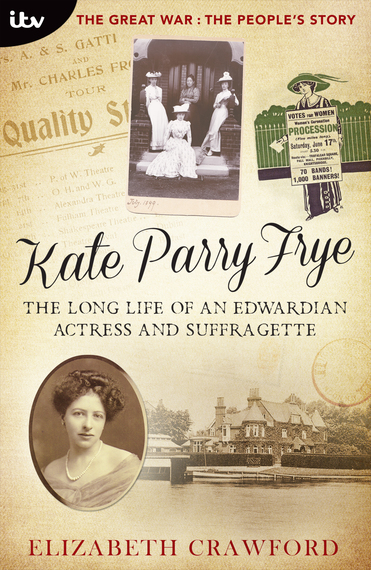 The Great War: The People's Story eBook releases. Available now from iTunes & Amazon priced at £4.99. ITV Studios Global Entertainment

"So as a dealer I bought them, but when I got them home and dried them all out and started reading, I just got gripped," she explains. "I produced one book out of it, which was called Campaigning for the Vote, examining Kate's suffrage years."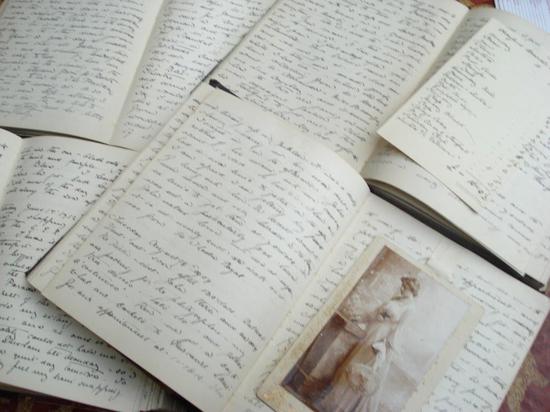 The Great War: The People's Story eBook releases. Available now from iTunes & Amazon priced at £4.99. ITV Studios Global Entertainment
Kate was born in 1878 and kept a diary from the age of nine right up to her death, so there was no shortage of research material.
Her father had come from humble beginnings before becoming an MP.
"He'd founded a chain of grocery stores, so they lived rather well," explains Elizabeth. "They had a big house in Kensington, and another on the Thames, both of which were rented because that's what people did then."
However, it came as a shock to Kate when the money dried up. She worked for the suffrage movement, living in digs, while her family lived in rented rooms in Worthing. When her father died, she had a tough struggle to survive.
It makes for compelling reading, especially in light of pending Meryl Streep movieSuffragette, on which Elizabeth is an adviser.
By Christmas 2013, ITV suggested Elizabeth might want to write Kate's life story as well as their eBook, "So I then got to work and did it".
Elizabeth adds: "She was just one particular woman; nothing startling about her, except she was very determined. She wanted to be remembered, so she kept this fantastic diary, and it had a will of its own. Nobody could destroy it... and now her whole life story is out there for anybody to read."
***
Pamela Armitage Campbell (below) may be in the autumn of her life, but she has a spirit that is infectious.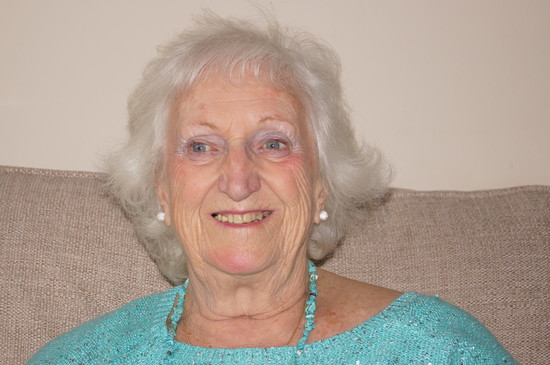 I'm guessing she picked it up from her astonishing father, Reg Evans, the man whose life story is worthy of any big-screen movie.
The First World War hero was decorated for his bravery on the front line in 1915; he was awarded the Distinguished Conduct Medal before suffering an injury that could have destroyed most people.
He was shot in the face in February 1916, an injury which cost him most of his jaw and sent him away from the battlefields.
However, he refused to bow out of the conflict. After undergoing pioneering surgery and a period of recovery, he volunteered to continue to serve for the British forces in Russia. Regwas posted far away from home until 1920, long after his peers had been demobbed.
"I've had my father's letters for many years now," explains the eloquent octogenarian. "I've spent a lot of time on my own because my husband worked in Germany and I was living in France, so I would take them out periodically and type out the letters. It would take a long time because they were written on bits of paper; anything he'd had to hand in the trenches."
It was through these notes and letters that she not only managed to bond with her father but also her grandmother.
"They were mostly written to his mother so I got to know him very well, and I got to know my grandmother, who I'd never met through these letters," remarks Pamela. "Although there weren't many letters from her to him, his replies to her letters gave an inkling into the sort of character she was. The sort of person she was."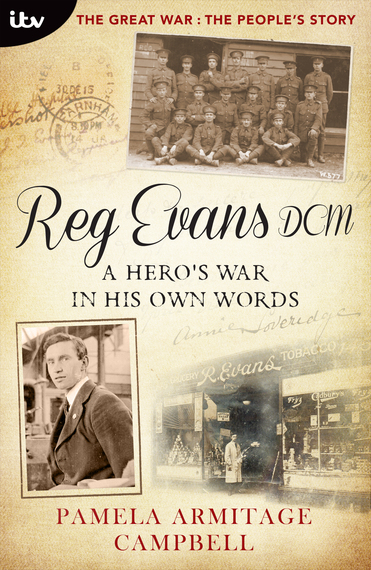 The Great War: The People's Story eBook releases. Available now from iTunes & Amazon priced at £4.99. ITV Studios Global Entertainment

A couple of years ago, Pamela was contacted by Isobel Charman with the idea of making a series for ITV.
"She came up to the house here in Peterborough and was absolutely amazed by this mountain of information that there was, sitting here waiting to be used," explains Pamela. "So she read through quite a few of the letters..."
Eventually ITV series The Great War: The People's Story was born.
Pamela was so inspired as the project gained momentum, she thought the letters would make a great book in which she could "...write the rest of Dad's story from his birth to his death."
So she started to piece together the missing pieces of the literary puzzle.
ITV helped get the book published, and now Reg's story can be read by the masses.
"It's been a rollercoaster," explains Pamela. "A complete rollercoaster, because I was only nine when he died, and he had been in hospital for about 18 months before that.
"Really my memories of him are as a baby and as a very, very young person. So to read and find out about his character and values he was trying to teach us as children, my brother and sister and I, to see him put them into practice those values in his own life in the war and in the way he treated men around him and under him and above him even, to get their respect was just absolutely amazing."
"Although he wasn't the only, or the greatest hero, he was a hero and he did go through the most traumatic experience, but he always came through with a smile or with a song or with some encouragement for those who were observing him, and would have been very hurt or sad for him," explains Pamela.
"Because from a very handsome man he turned into a monster really to look at. It must have been devastating."
"I don't know if he ever looked in a mirror. It doesn't say (in his letters), but it must have been devastating for his family and friends, and wonder what was ahead of him. What sort of life was he going to lead after that, after the war?"

While many books about the First World War centre on the horror of the conflict, Pamela is keen to point out her eBook also contains a lot of the humour documented in her father's letters. Eggs, for example, being sent to the troops wrapped in newspaper.
She adds, "I hope that people won't be put off and think, 'Oh, it's just another war book'. It isn't. It's a story of bravery, heroism and encouragement".
The Great War: The People's Story eBook releases. Available now from iTunes & Amazon priced at £4.99. ITV Studios Global Entertainment